The lower bathrooms have a vent that runs horizontally to the patio area.

Swallows or Swifts like to open the cover and create a nest in there. Using a pond / pool net is one way to stop the birds from nesting in the vent.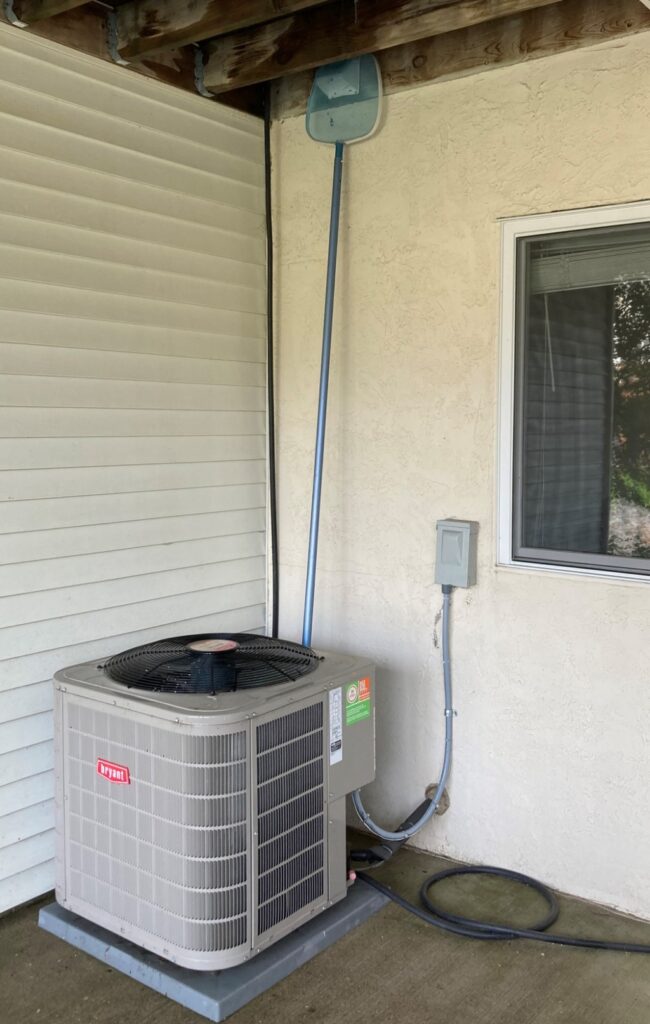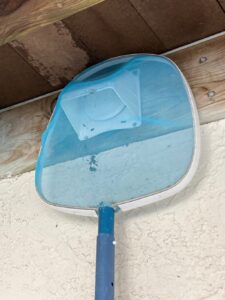 This is at HomeDepot.com:
https://www.homedepot.com/p/Everbilt-Pest-Barricade-For-Vent-Caps-PBH50WHD/300456307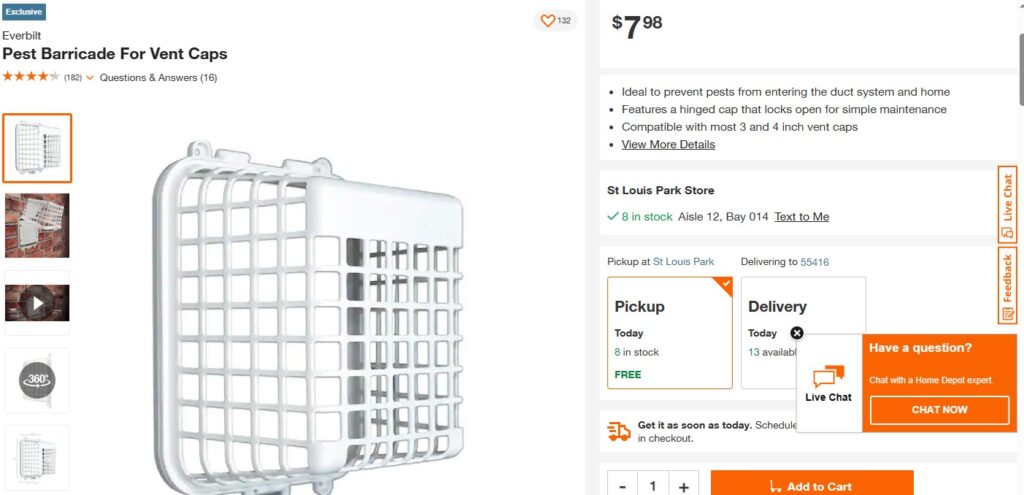 I purchased one at Home Depot.
It is white plastic with a hinge – so it can be opened for cleaning. This one fits over the existing 'flap vent' so was able to leave that in place.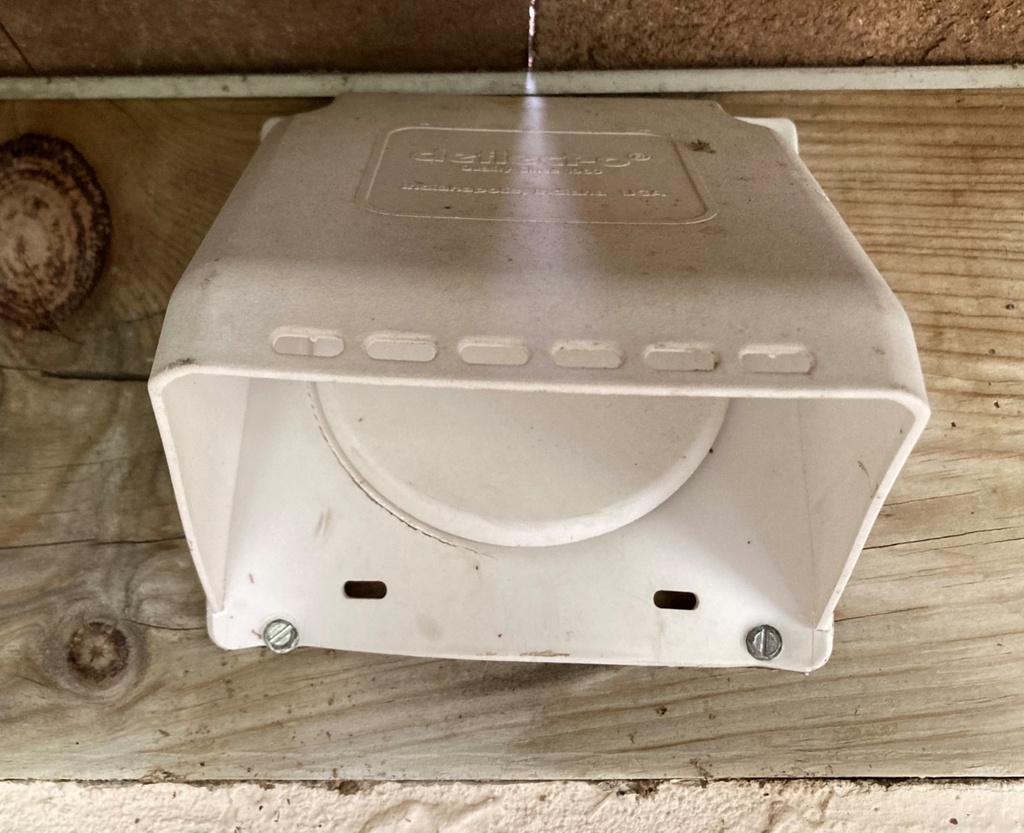 After installation – closed and open.

I mounted it horizontally because there was no room to pivot it to the 'UP' position as it is adjacent to the deck floorboards.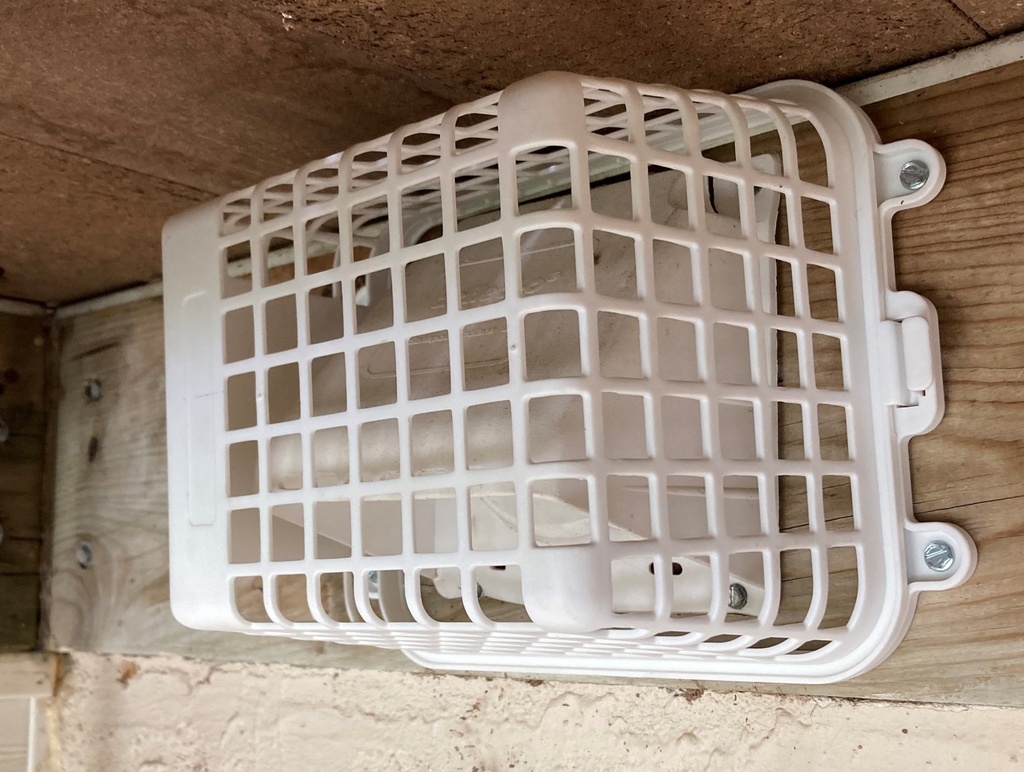 Sticker from the product: